Member Home
HANDS Free Team Formula
[show_if not_one="HANDS Free Team Formula,All Access Pass"]
It looks like your membership doesn't include access to this program. If you'd like to learn more visit http://now.delegatedtodone.com/handsfreeteamformula-2/
[/show_if]
[show_if has_one="HANDS Free Team Formula,All Access Pass"]
CONGRATULATIONS…Here's your access to…

If you need help or have questions at any time, please contact support team at helpdesk@delegatedtodone.com.
Thank you for choosing my program to help you in your business.
I really appreciate you and value the trust you have placed in me with your purchase.
If for any reason you are not 100% satisfied with your order, just let me know at any time during the next 30 days and I will be more than happy to refund your purchase.
If you're not happy, then I'm not happy, so please do not hesitate to contact me, okay?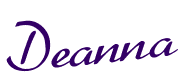 Please read this page before downloading your materials.
These Files Are For Your Personal Use Only!
You'll need a FREE Version of  WinZip to open the files. The following link will open a NEW page in your browser.
NOTE: If you have already installed any other uncompression utility (that can open files ending in .zip)
there is no need to install WinZip too.

Click The Link Below to Download Your Course Manual: 
hands-free-team-formula-manual

Click The Link Below to Download Your Bonus Reports: 
hands-free-team-formula-bonuses
You're advised to save the file to your "Desktop" or to any folder you can easily find. A good idea is to create a folder in your computer, name it as "Downloads" and then create a sub-folder for each product you order and download.
Once you have downloaded the file, go to your Desktop or to the folder you saved it in.
Talk to you soon!
Deanna
Deanna Maio
http://www.DelegatedToDone.com
[/show_if]